11 June 2022
All things come to an end and in this case, the curtain has fallen for the original line-up of Inquisitor. Although some new songs and musical ideas have been created, the album "Stigmata Me, I'm in Misery" has become the swan song, and this album is a great testament to what the original line-up of Inquisitor was capable of. During the pandemic, and due to recent developments, it was not possible to keep the original line-up together. Erik, Wim and Alex Bakker who all have their unique sound and style as individual members, left the band and are no longer part of Inquisitor and will never perform under the name of Inquisitor or be part of Inquisitor ever again. Without these three members Inquisitor is over and done. Wim was already a member of Sammath for some time, and you can expect a new album of Sammath in the near future. Erik and Alex Bakker are looking to form a new band while keeping on creating new musical ideas. Erik, Wim and Alex Bakker like to thank everyone who supported us in the past and salute those who will support us in the future.
15 November 2018
Just confirmed!!! Inquisitor will play a last-minute gig in Emden Germany next Saturday! Be There!!!!
07 February 2018
The moment you've been waiting for more than 22 years has arrived: INQUISITOR's NEW album "STIGMATA ME, I'm in Misery" is available!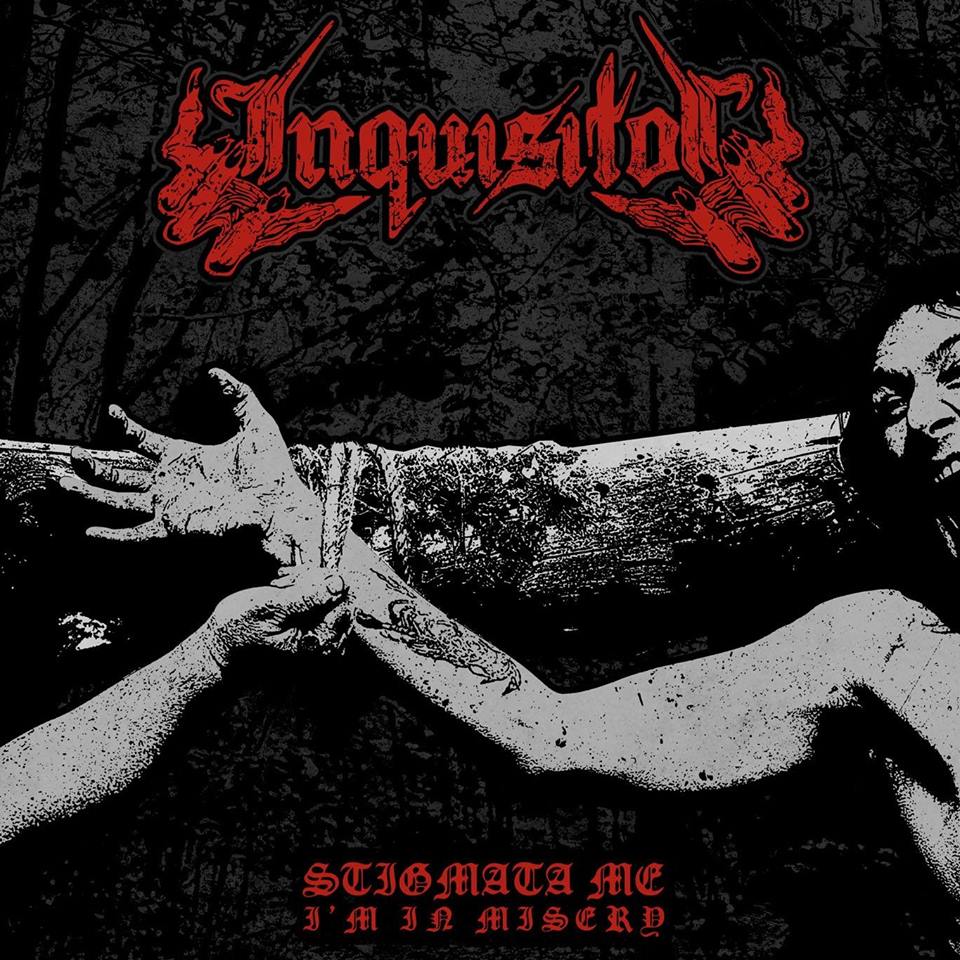 10 August 2017
Before the new album sees daylight, at the 29th of October, Hammerheart Records will release a great teaser of the upcoming album in the shape of a 7" EP & Digital single. "I Am Sick, I Must Die", which will be accompanied by 2 additional non-album tracks.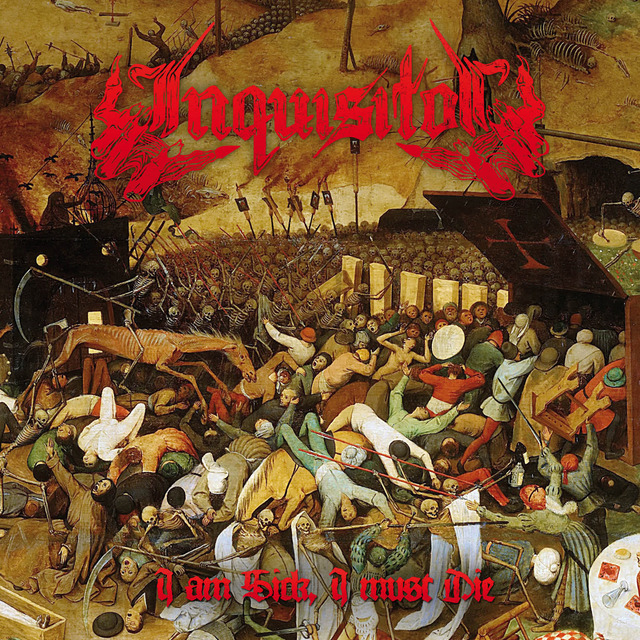 13 February 2017
It is with great pleasure that all four original members of INQUISITOR Xtreme Thrash, have great news: If everything goes as planned, Hammerheart Records will release the successor of our infamous 1996 album "Walpurgis - Sabbath of Lust" in the fall of 2017! The songs are ready, recordings will start very soon; artwork is being made and we are all fired up! Expect nothing less than the furious, unorthodox, over the top extreme thrash death metal!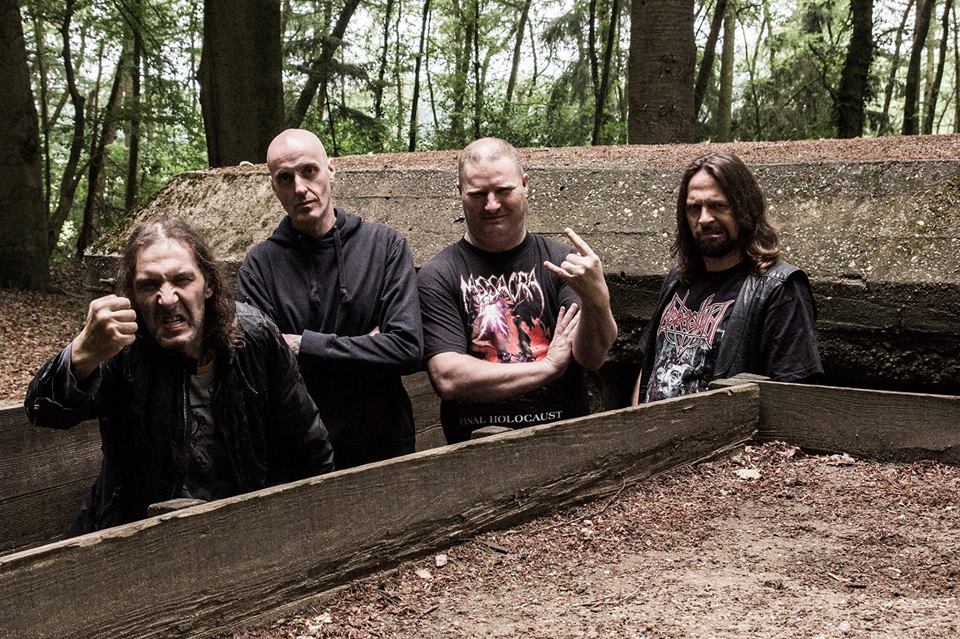 21 April 2016
A new interview with Erik for Archangels Lantern can be found at the interviews section. Thanks to Georgius and Anita for asking the questions
23 March 2016
Inquisitor will destroy Germany again for the first time again in 20 years! We will play live at Skullcrusher Heavy Metal in Dresden at Satanic Black 'n Thrash Madness
10 February 2016
Erik is featured in an article called Tribute To 1986 - The Unbeatable Year Of Thrash Metal? Read more at the interviews section.
03 December 2015
26 November 2015
Lots of live pictures of our recent performances have been added to the Photos section!
25 November 2015
INQUISITOR writing new music !!!

For the first time in over 20 years, INQUISITOR, with all four original members, is busy writing new music. After the reunion one year ago, INQUISITOR took some time to get back into shape and play some nice shows. But now it's time to get serious again and create new music for a future release, which we hope to get out next year; 20 years after our latest Walpurgis - Sabbath of Lust" album. The first few songs are ready and you can expect nothing but the unique INQUISITOR style of frantic, Xtreme, fast, filthy God-Damned Metal, with the sick, energetic vokills of Alex Wesdijk.

We hope to give more details about this future release in the next few months. !

Alex, Erik, Alex & Wim
03 August 2015
Inquisitor is featured in an article called "Black Trash Special" in Legacy Magazine #97 from Germany!
10 June 2015
The official website of Inquisitor is on-line now! Here you can find all relevant information about Xtreme thrash metal band Inquisitor from The Netherlands. This site will be updated on a regular basis.
14 May 2015
Listen to what Erik has to say!
24 April 2015
Zwaertgevegt just released the remastered version of Walpurgis - Sabbath of Lust on tape!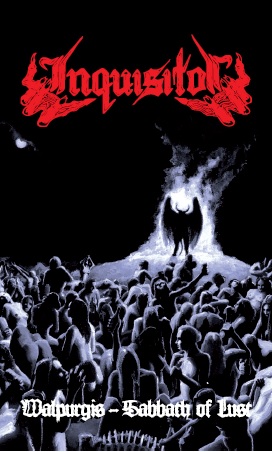 16 April 2015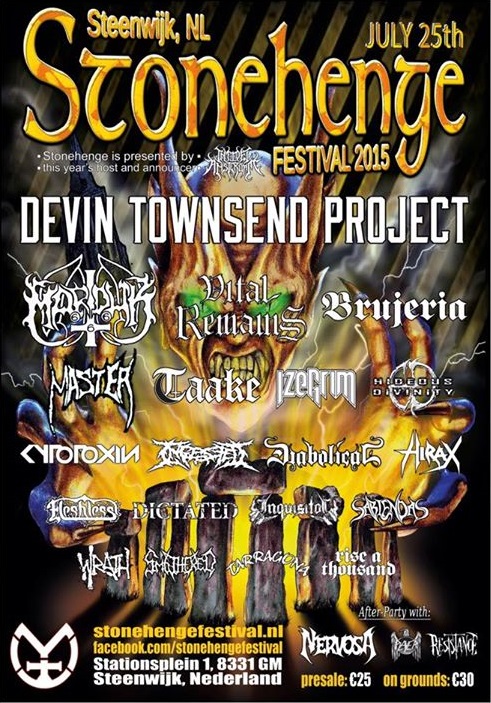 16 February 2015
INQUISITOR returns to Baroeg after almost 20 years!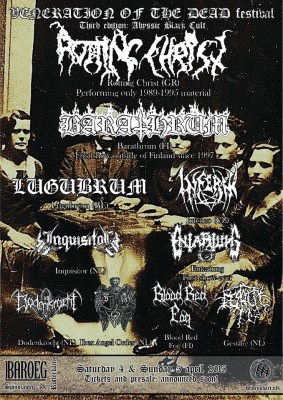 11 February 2015
For those who have never seen Inquisitor live in the past and/or also not just recently, watch this DIY video clip!
08 December 2014
Inquisitor is featured with an interview in Legacy Magazine #93 from Germany!
24 November 2014
The re-release of Walpurgis - Sabbath of Lust is out now on Hammerheart Records!
14 October 2014
Again BREAKING NEWS! INQUISITOR rehearsed for the second time in the original line-up, and yes, against all odds, this time also with original singer Alex Wesdijk!
09 October 2014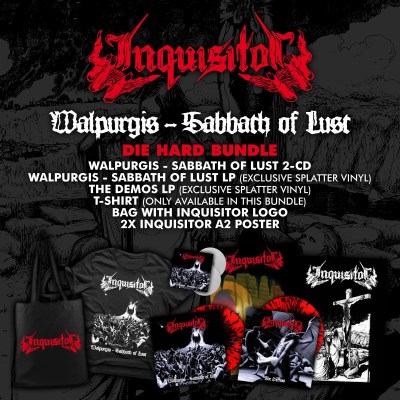 03 October 2014
Inquisitor will do a try-out gig at Molestfest XL at JC Plaza in Ermelo. Be there!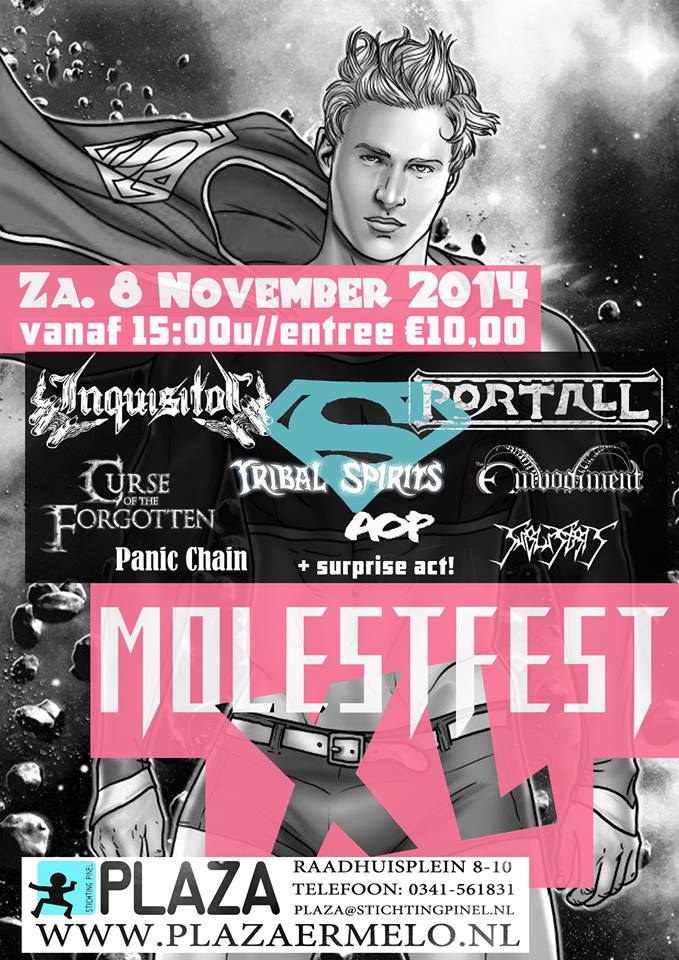 16 September 2014
BREAKING NEWS !!! Tonight, Inquisitor rehearsed with the original line up (only without singer Alex W.) for the first time in 20 years. We had a blast !!!
16 July 2014
(un)Holy fuck! Hammerheart Records will reissue the classic Dutch thrash metal album "Walpurgis - Sabbath Of Lust" from Inquisitor!